☣ Raven | Aster | Willow ☣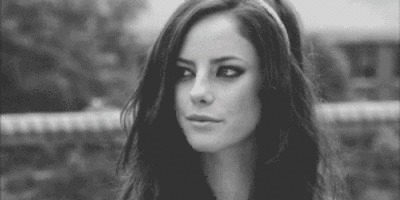 "I'm selfish, impatient and a little insecure. I make mistakes, I am out of control and at times hard to handle. But if you can't handle me at my worst, then you sure as hell don't deserve me at my best." ~ Marilyn Monroe
Name: Raven Aster Willow (Ray-ven Ash-tear Will-o)  
Nickname: Rave or Ray. Some may call her by her last name
Age: Seventeen. Born on August 17th.
Gender: Cis Female
Sexuality: Heterosexual
Personality:  Having a resemblance to her adoptive parents, Raven, like her father is proud and take pride in what she does. And, like her mother, can have a short temperament at times. However, despite her similarities with her parents, Raven is reserved, always have said to keep her feelings under lock and key. In fact, so reserved, it is said, by some, that the girl is not able to feel emotion at all. Years of reading in the royal library have added to her intelligence, giving the girl lot's of conversation topics to talk about. However, Rave is a girl with a witty comeback for just about anything. If it comes off rude, well, you'll just have to decipher if it truly is or not. Despite her ability to go about and make friends and cary on conversation, at major events, the girl is actually really quiet. She is also very head strong and independent. On another note, she may come off as sweet and kind to people who get to know her. But there is always one thing that you should keep in mind; Nobody breaks this girls heart.
Looks: Standing a full 5 feet, 6 inches tall (1.7 meters) Raven weighs 128 pounds (58 kilograms). With striking electric blue eyes and a 'default face' that gives off the impression that she is always thinking of something, the girl has ivory skin. Typically dressing in whites, blacks and grays, Raven can be found in red as well. Her hair can be seen left free falling in its loose, natural waves, or sometimes in an elaborate hairstyle. Rather in jeans or a dress, the girl always makes sure that there is something about her outfit that state the rebellious state of mind.
Faceclaim: Kaya Scodelario
God parent: Khione
Power(s): •Chilled Winds: Raven can create a 2 foot round sphere made of wind. Inside of this sphere you can find small ice shards, the wind being a approximate 29 degrees. The ice shards are enough to cause minor cuts, the wind traveling at a maximum of 17 miles per hour.
•Levitation of Objects: The girl can lift anything with wind as long as it is not over 30 pounds.
•Little Tornado: Raven can create a tornado of about 5 feet tall, and 2 feet wide. This is her maximum size of creation. The tornado spins at about 20 miles per hour.
Backstory: Raven appeared on her fathers doorstep on August seventeenth. Her father, simply astonished, read the note that Hecate had left him, explaining to John Willow that this was his daughter, and she should be taken care of as such. John did just that, always making sure his daughter had the best of everything, and even finding her a mother figure by the age of two.
Raven grew up a happy child, a little on the rebellious side, but always keeping her grades up in school. She started seeing strange things at the age of ten, such as the Cyclopes on the playground. Going home to tell her father, she would be reassured that it was just her mind playing tricks on her. Theses things continued to go on until the age of fourteen, when her friend, Seth, turned out to be a satyr and took her to Camp Half Blood. She wrote a letter home to her parents explaining, and has remained there since.
Strengths: -Sword Fighting
Her wit
Headstrong
Ability to show no emotion/keep her emotions under lock and key.
Cleverness
Weaknesses: -Her loved ones
-Over Confident
-Overly Stubborn at times, making her unable to see the other side of things.
-Overly Dedicated to her tasks, making room for almost nothing else in her life at times.
-Hand to hand combat
Likes:
•Thunderstorms, or just rain in general.
• Writing.
• Dogs.
• Deep Conversation.
Dislikes:
• Having others do things for her. As the girl would put it: "I can take care of myself just fine."
• Broken Promises.
• Being told she's not allowed to do something. Seeing as she's the headstrong type, being told not to just seems to make Raven want to do it even more.
• Physical touching with people that she does not know all that well.
Fears:
• Disappointing/Failing her people or her parents.
• Losing the people that she considers close to her, though they may not feel all that 'loved' by her.
• Not knowing what to do.
Weapon(s): Raven fights with two Celestial Bronze, black hilted daggers as well as a black hilted Celestial Bronze long sword.