Name:Munro Night
Nickname?:
Age:17
Gender:Male
Sexuality:Pansexual
Personality:Munro is a guy who loves everything and anyone and is always up to something but that doesn't mean he isn't serous he just prefers to hide it along with his worries.He is a very trusting person who is always willing to give someone another chance even if they dont deserve one.Munro may be a very social and lively person but can also get burnt out quickly and retreat to his cabin to relax and work on any project he can get his hands on.
Looks: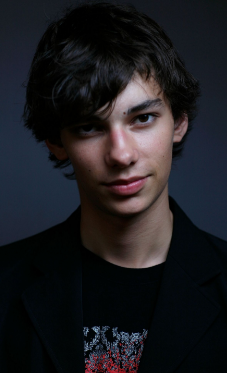 Faceclaim (if one):Devon Bostick
God parent:Hephaestus
Power(s)?:Pyrokinesis and Technokinesis
Backstory:Munro was in and out of foster homes since birth and had a pretty normal life up until his tenth birthday when he accidentally set his yard on fire with his powers, freaked out Munro looked to his foster family for help after a long talk and some traing Munro had learned what he was and how to control what he could do. Skip a few years and Munro had attend a camp for his kind and had made many friends but had also lost a lot too, he thought he was ready to leave and move on from his home feeling there was not much there for him anymore but after months away he felt drawn back and began his way back to camp, back home.
Strengths: Intelligence,creativity, and mechanical skills
Weaknesses: Dealing with loss,Stuborness, and his over confident attitude.
Weapon(s):A pistol and hammer.
Other?:Replacing Winston